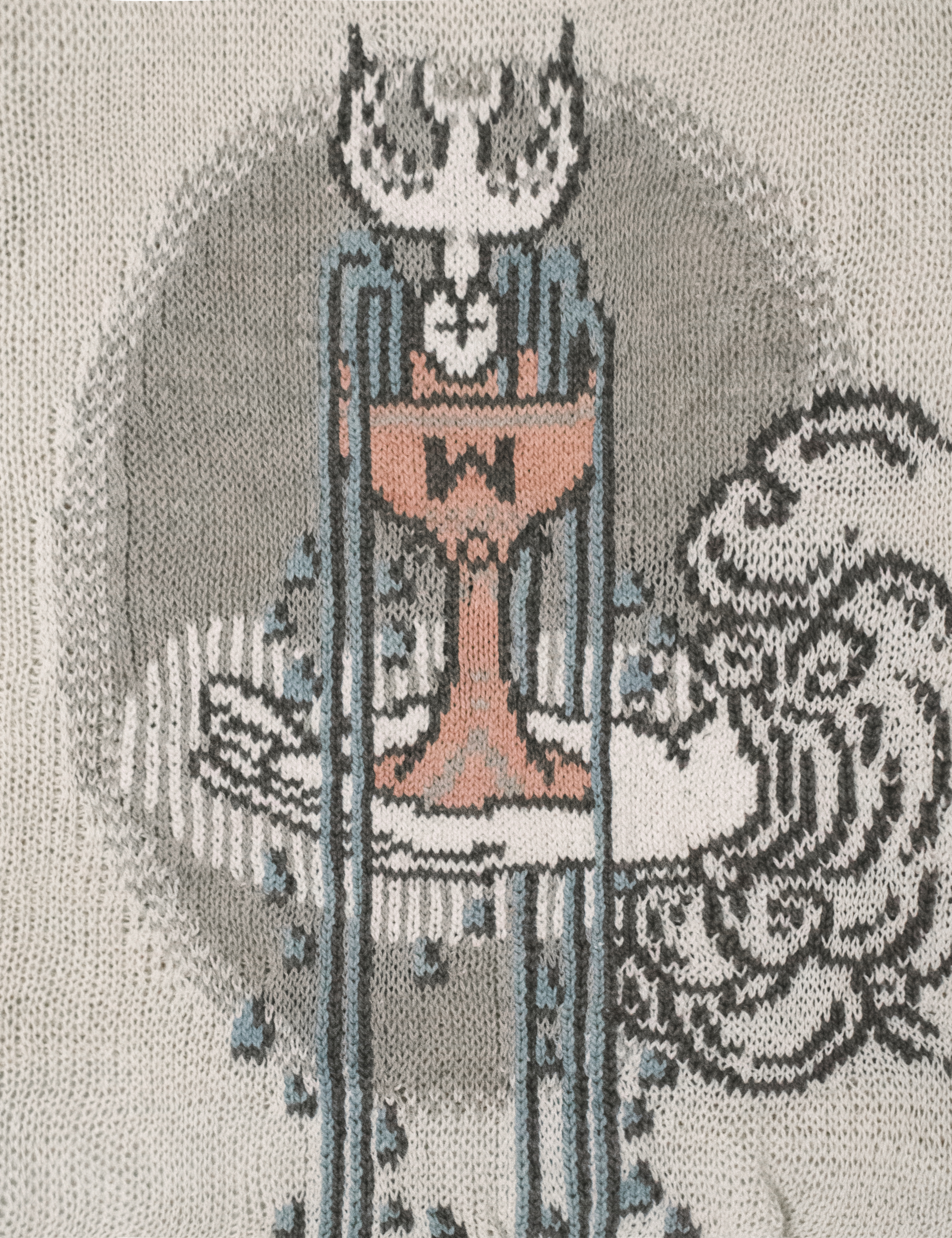 Mesh Summer Sweater
Knit with a fine cotton in a selective lace pattern with hand natural dyed 3-color stripe. Physically constructed as a crew neck drop-sleeve, but lace patterned as a v-neck set in sleeve. Hand knit with a punch-card knitting machine.
MOIRÉ KNIT PANTS
These pants are knit with a moiré inspired patten that changes its contrast dependent on viewing angle. Hand knit from a fine cotton on a standard gauge knitting machine.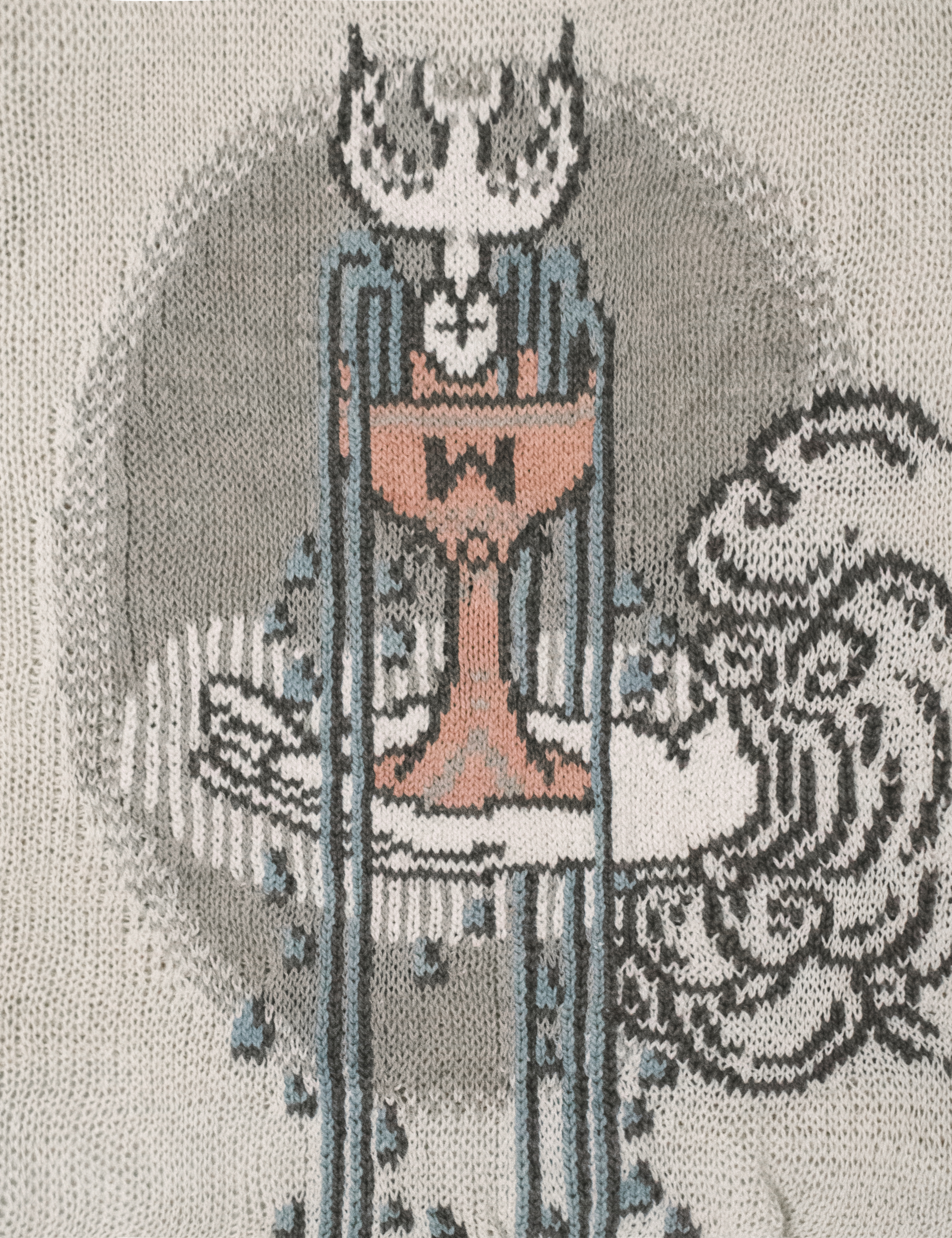 Intarsia Tank Top Detail
This is a detail shot of a tarot card inspired tank top. Hand knit on a manual knitting machine using a mix of intarsia and fair-isle patterning techniques. Knit from naturally dyed cotton.
Masc Mesh Shirt
Selective knit mesh shirt patterned with men's body hair and intarsia nipples. Hand knit on an AYAB hacked electronic knitting machine.
Un-dyed Cotton sweater
Non-traditionally patterned sweater which has only three panels: one knit from sleeve to sleeve, one bottom front and one bottom back. The neck hole is worked while knitting the sleeves with no additional trims to add on.